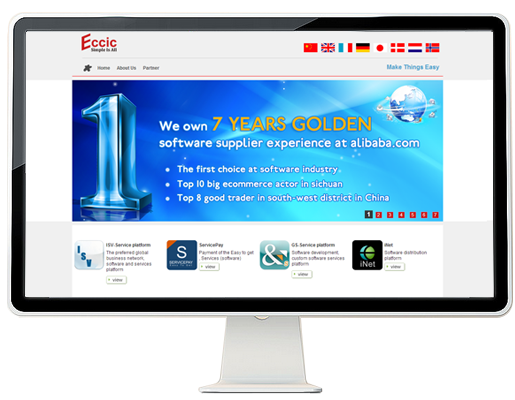 Chengdu Genelsoft Co., Ltd. is a subsidiary ECCIC.ORG do online research service trade network platform cloud services company that provides online software technology research and development services to the global market through the company's network platform, trade in services, investment and cooperation projects and services.
After several years of entrepreneurial development, customers from all sectors in over 200 countries and regions in the Middle East, Europe, Oceania, the Americas and other clients with 300% rate of growth, and won the praise of international customers and partners, continuously and customers obtain in-depth cooperation, while the establishment of the Australia, Japan, France and other overseas subsidiaries.
The company is a type of virtual trade in services product, no documents and customs procedures, the national development and promote trade in services focus on supporting emerging industries, ECCIC.ORG invest in independent research and development of software management system provides continuous after-sale technical service, security customers receive continuous service while providing lower customer product upgrade single mode
With the expansion of Internet life, cross-border electricity supplier market, the mobile services market continues to segment, the company's business is growing rapidly, and we advocate a "i" culture, it is a culture of self-advocacy, we encourage innovation, try, share, Zhang Xian personality commonality. ECCIC.ORG is gathering more vigorous, targeted people to join!